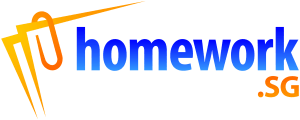 homework.sg is a publishing house based in Singapore, specialising in the development of educational resources, including guidebooks and assessment books. Our journey began in 2009, when we published our first series of academic books – pocket-sized guides that help students study better for tests and examinations. Following the success of this series, we have written and published several high-quality titles that have benefitted countless students over the years.
Today, our publications cover subjects such as mathematics and the sciences for the primary, secondary and junior college (pre-university) levels. We work closely with our team of experienced authors, editors and illustrators. This ensures that all of our books are designed with students and educators in mind. Our publications are constantly refreshed to ensure that they remain relevant and in line with the latest examination syllabuses.
We also collaborate closely with other publishing companies in Singapore and the Southeast Asian region. That's how we continually improve ourselves and get better at the things we do. In addition to joint publications, our in-house team has also provided high-quality publishing services to these companies, including editing, proofreading, layout and illustration.
In 2016, we have set up an online bookstore at homework.sg. This allows students, parents and teachers from around the world to have greater access to educational resources published in Singapore. In recent years, our books have received strong attention from international students who are preparing to study in Singapore. We will continue to develop high-quality educational resources that will benefit generations of students and educators for years to come. 
Publish with Us
We are always on the lookout to expand our list of titles. If you would like to publish with us, please get in touch with us by sending an email to info@homework.sg. We also provide publishing consultancy services to independent authors and publishing companies.
Book Distributor in Singapore
If you are already a published author or representing an international publishing house, we also provide book distribution services to major bookstores in Singapore. Kindly contact us at info@homework.sg for further information.